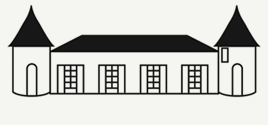 Our organic wines
Château Suau produces high quality organic wines to delight the most exquisite palates. Discover our catalog of organic wines.
Convinced of the importance of protecting the environment, at Château Suau we pay attention to the detail in each of the phases of wine making, ensuring that our processes comply with the highest quality standards and that these are completely respectful with the environment.
The result of all this love for the environment is a range of high quality organic wines, with 4 different AOCs: Côtes de Bordeaux AOC Organic, Cadillac Côtes de Bordeaux AOC Organic, Bordeaux AOC Organic y Cadillac AOC Organic.
---

A superb color. A powerful and deep bouquet combining black fruits, toasted notes from the aging and hints of fresh mint. The palate is dense, rich, luscious, with elegant tannins and a captivating lenght.

On the palate, complex aromas of black fruits such as blackberry, and cherry associated with roasted vanilla, toasted notes. The mouth is round and powerful. A beautiful structure with an intense freshness.


Deep color. Nice nose of red fruits. The mouth is well balance, between the volume, and concentration. A soft finish with a beautiful freshness.

With a beautiful golden yellow, this 2015 vintage reveals aromas of candied fruit, gingerbread and vanilla. A subtile balance between tasty mellow and elegant oakiness offers a wine with aromas of pineapple and citrus, ample and persistant, characterized by a beautifull freshness. A «gourmet» Cadillac that will be enjoyed today and for many years.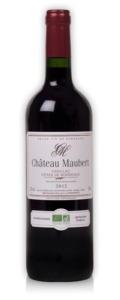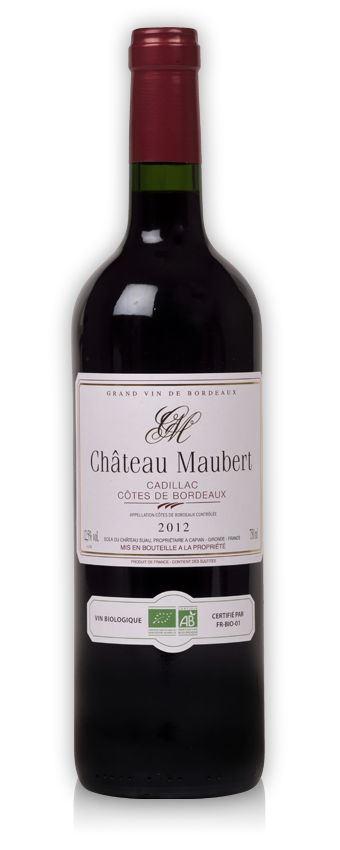 With a ruby color, this wine displays fruity aromas and coffee notes. It is soft and fresh in the mouth, well balanced with a long finish. Pleasant to drink now, this very affordable wine will be appreciated of Bordeaux wine lovers.

The 2016 vintage Château Maubert has a beautiful dark color with bright reflects. Powerful aromas of red fruits, currants, raspberries. Round and generous in the mouth. Can be appreciate now thanks to its beautiful balance. Pretty fruity finish.

Suau Semper Viva 2020 is dense and racy, with a tasty and juicy palate that highlight the richness of the vintage, without excess.

Entirely produced from cabernet Sauvignon and exclusively vinified by pressing, Semper Viva Rosé 2019 revealed expressive aromas of red fruits. The mouth is very fresh and lively. A very good balance.

An explosion of fruits that combines the freshness of ripe cherries and the silkiness of the Merlot at full maturity.

Maubert Sans Soufre offers a whole range of aromas from raspberries to blackberries. In the mouth, the fruit's density is further enhanced by the power of the 2018 vintage.
---
What are organic wines?
Organic wines are those in which no type of chemical is used for their production. It is about returning to what is traditional agriculture, where the land and the quality of the soil is fundamental, and where the wealth of the latter makes it possible for the vines to obtain all the necessary nutrients in a way that respects the natural cycles, in contrast to other more intensive methods that use fertilizers to accelerate the whole process.
Regarding the elaboration, organic wines do not present big differences with the traditional techniques, reason why they are practically the same as the traditional wines. The difference lies in the production phase, being the organic much more respectful with the environment.
Organic wines for all
In our catalog you will find both red wines and white and rosé wines, as well as a high quality sweet wine, ideal for those moments when you are looking for a wide and fresh flavor and aroma.
In addition, among our organic wines we also have sulfite free wines, a series in which we have paid special attention to reduce the presence of these compounds, contributing a bit more to our commitment to the environment, and demonstrating once again that it is possible to produce quality wines with completely natural and respectful processes.
Certified organic farmers since 2014
At Suau we have always been aware of the need for true sustainability when it comes to making wines. Since 2014 all our production is certified organic. We started our conversion back in 2008. We did it little by little to see the evolution of the vineyard
This certification assures the consumer that our wines are made without adding chemical products to our vineyards, using only natural fertilizers and with strict control of the quantities used. And if we add to that our range of wines without added sulfites, we reinforce our conviction that a sustainable wine production is possible.
Where to buy SUAU organic wines
You can buy the organic wines of Château Suau at the best wine shops around the world.