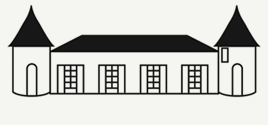 Bordeaux AOC Organic Wines
Discover and taste some of the best AOC Bordeaux organic wines. High quality wines produced under scrupulous respect for the environment.
Our organic wines of the Bordeaux appellation cover the entire range of wines to offer a wide variety of aromas and flavors, designed to ensure that wine lovers can enjoy elegant and fresh wines at the same time, ideal for many occasions.
---
Produced from 100% Cabernet Sauvignon made by pressed grapes, this 2022 rosé offers a beautiful color and reveals aromas of currant and blackcurrant. On the palate, it is delicious, fresh and very fruity.

Pretty shiny robe. A delicate nose, notes of white peaches with an exotic hint of pineapple. Very good balance combining freshness, roundness, and fruitiness with a nice length.
Produced from 100% Cabernet Sauvignon made by pressed grapes, this 2019 rosé offers a bright color and reveals red fruits aromas and blackcurrant. Very fresh and fruity wine.

A very Delicate and complex nose; citrus, white flowers, peaches, and letchi. Perfect balance; combining volume and a fine acidity. Long finish. To drink in the next two years.

Suau Semper Viva 2020 is dense and racy, with a tasty and juicy palate that highlight the richness of the vintage, without excess.
---
Bordeaux AOC
The Bordeaux name is a general appellation that covers all the rest of the Bordeaux wine names. Thus, wines produced in any of the regions under the Bordeaux appellation can share this appellation.
The French AOC system is based on geographic regions, which may contain subregions that have their own appellations. The subregions can always produce wines under the name of their upper region, but never under appellations of the same level or even lower.
This is the reason why at Château Suau, since the winery is located in the Cadillac Côtes de Bordeaux region, we produce wines under both Cadillac Côtes de Bordeaux (specific to the region), Côtes de Bordeaux (upper geographical area) and Bordeaux (the upper region that brings together all Bordeaux wines) appellations.
Bordeaux AOC wines
Suau Bordeaux wines cover all types of wines: red, white and rosé wines. In our white wine the Sauvginon variety dominates, in combination with Sémillon, while our rosés are 100% Cabernet Sauvignon. This variety is also combined with a greater proportion of Merlot to get our red wine.
In addition, under AOC Bordeaux we produce the majority of our free-sulfite wines, a movement that serves to reaffirm our commitment to respect the environment.
They are wines with a broad and fresh flavor.
Where to buy SUAU organic wines
You can buy the organic wines of Château Suau at the best wine shops around the world.